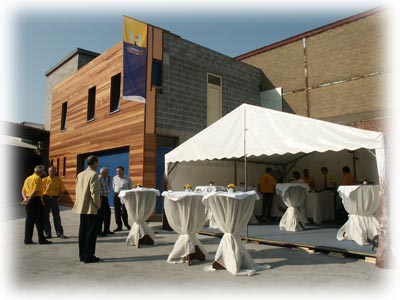 The weather was fine and everything was ready to greet you.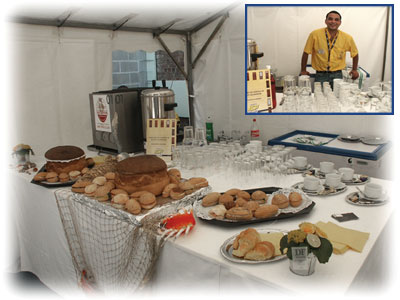 A small buffet had been prepared for you in anticipation of a long day.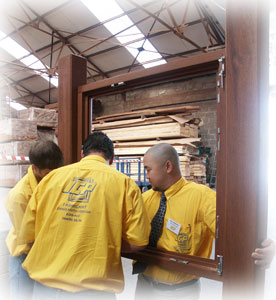 Preparation of a test demonstrating the solidity of our frames...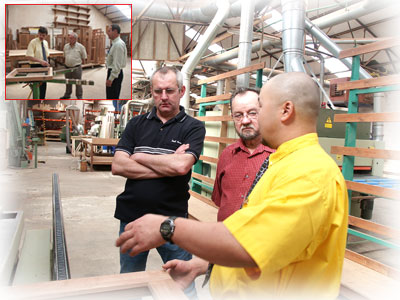 We gave you a detailed description of our production tools and methods.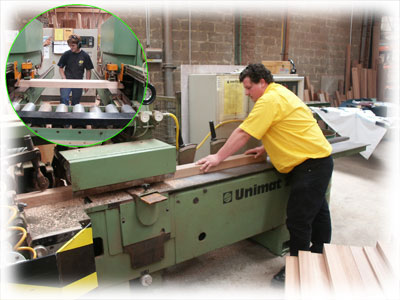 Launch of the wood window frame production demo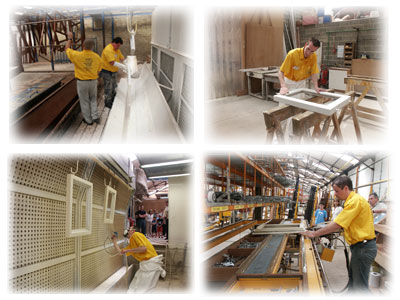 Dipping, sanding down, coating and hardware fitting
We called it a day with the production demo of an aluminum frame.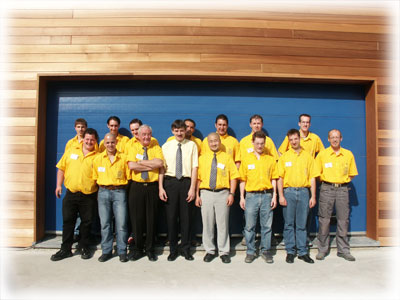 The whole ICP team had joined the event to greet you.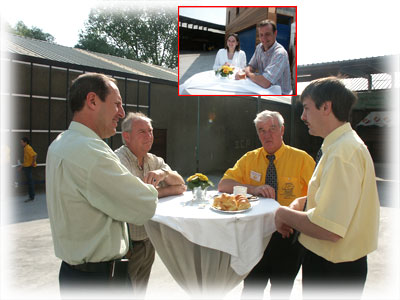 We chatted over a drink with some of our customers...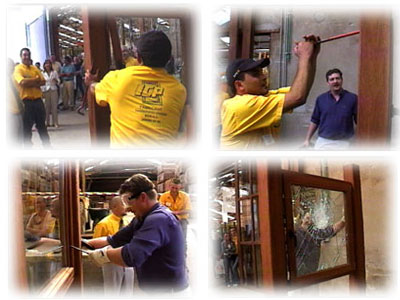 Our two fake burglars had to cheat to get the better of the recalcitrant window frame.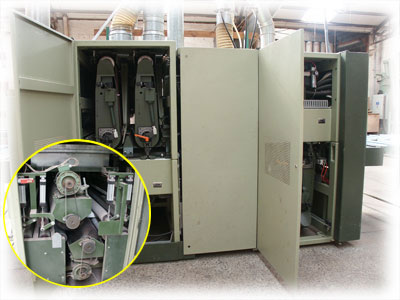 We also opened the doors of our machine for you...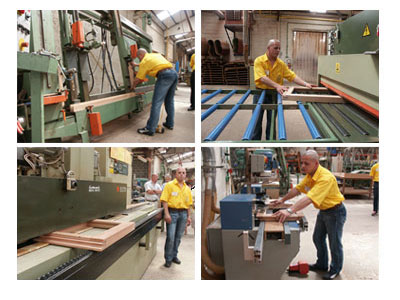 Assembly, sanding down, profiling and reaming of our dummy window frame...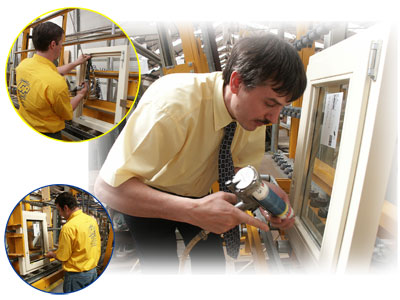 Fitting of the hardware, of the pane and sealing of the joints with silicone (conducted by JMP)