reetings from the whole ICP team! Our staff puts all its know-how, dynamism and heart into the making of each of your projects.
At the risk of repeating ourselves, we wish to emphasize again that at ICP, the stress is put above all on efficiency, quality of work and total satisfaction of the customer.
Every day, our trucks deliver throughout Belgium, Holland and in the North of France to happy customers.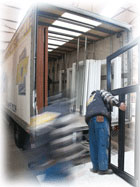 You can rely on us, your order is in good hands!

Please do not hesitate to contact our managers for any questions or information requests!


Managing director:
Jean-Marie Philippe
+32 64 55 92 34
info@icpsa.be

Administration-invoicing:
Françoise Tilman
+32 64 55 92 34 francoise.tilman@icpsa.be

Management assistant & HR manager:
Ludivine Philippe
+32 64 55 92 34
ludivine.philippe@icpsa.be

Workshop manager:
John Dumont
+32 64 55 92 34


Production manager & Project manager:
Fabrice Mullen
+32 64 27 34 62
fabrice.mullen@icpsa.be

| | | |
| --- | --- | --- |
| | | |
| | Some twenty people work in our company, a quarter of whom have a carpenter degree. Three of them take care of order management while the rest of the team fulfill them in our workshop. For a few years, young trainees have come and integrated our team for a little while in the course of their apprenticeship. | |
| | | |
| | | |